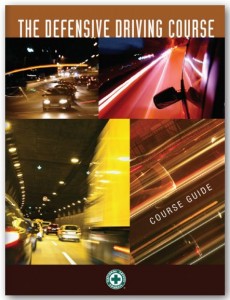 About the Course
This three-days course is certified by the National Safety Council (NSC), and is a highly interactive instructor-led classroom course with the goal of providing drivers with practical knowledge and techniques to avoid collisions and violations. With a defensive driving self-assessment risk survey and leading safety issues, this course helps drivers choose safe, responsible and lawful driving behaviors.
It is supplemented with a practical day (NSC – DDC 1-on-1) to provide optimum benefit to the attendee.
Course Outline
Definition of defensive driving and preventable collisions
Hazard recognition
Collision prevention formula
Conditions affecting the driver
Fatigue and distracted driving
Top six unsafe driving behaviors
Avoiding head on collisions
Avoiding collision in variety of real driving scenarios
Skidding rollover and run off the road cause and prevention techniques
Choosing safe and legal behavior
Vehicle condition, pre-trip inspection and proper maintenance
Sharing the road with other vehicles and pedestrians
Occupant safety protection system,
Analyzing driving choices and their consequence
Summary and personal commitment to future driving behavior
Locally customized sessions for driving in Egypt
Multiple choice final exam
Who Should Attend
This popular course is suitable for anyone who knows how to drive a vehicle. It is designed for drivers, fleet supervisors, company employees, and HSE managers.