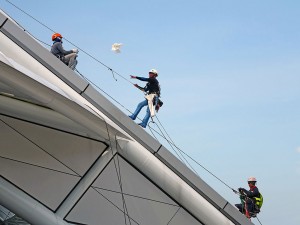 About the Course
This two-day course training provides an overview of hazards and risks when working at heights. It helps them develop the basic skills related to proper use of fall protection equipment, working methods include restraint, work positioning and fall arrest using both fixed and temporary methods. Also discusses the hierarchy of fall prevention and protection measures set out in the Work at Height Regulations.
Course Outline
Introduction
Rigging, slinging, and lifting operations
Legal requirements
Inspections
Safety equipment required
Scaffolding
Handling of tools and loose items
Risk assessment
Fall protection
Case studies
Who Should Attend
This course is specifically designed for all people working on heights it is ideal for construction work, people working on scaffolding, towers and general work at heights.
PUBLIC
Next Date
[ftcalendar_post_schedule]
IN HOUSE
we can deliver this course to you at the time that suits you either at our Training Center or your office